Food Nature Lab
is a research program that aims to reduce the negative impact that food choices have on the environment. Due to the unfortunate circumstances of 2019 and 2020, the research program that held classes for preschoolers, had to move online. HKU hired me to work on a short term project to create their
Vegetable ABC video series
.
The educational videos are aimed at parents with preschool children and they demonstrate how to eat and play with vegetables. The methods shown are backed by a large body of scientific research that proves that children who play with their food are more likely to increase their vegetable consumption.
The videos were directed by Dr Tanja Sobko. I helped her bring forth her vision by assisting in the conceptualisation of the series. I produced, shot and edited
27 Vegetable ABC videos
.
Re-designed their
website
using wordpress, the website builder they were already using. Created and updated pages accordingly.
Designed newsletters, digital and printed posters, wrote an elevator pitch and press release to promote the Vegetable ABC series.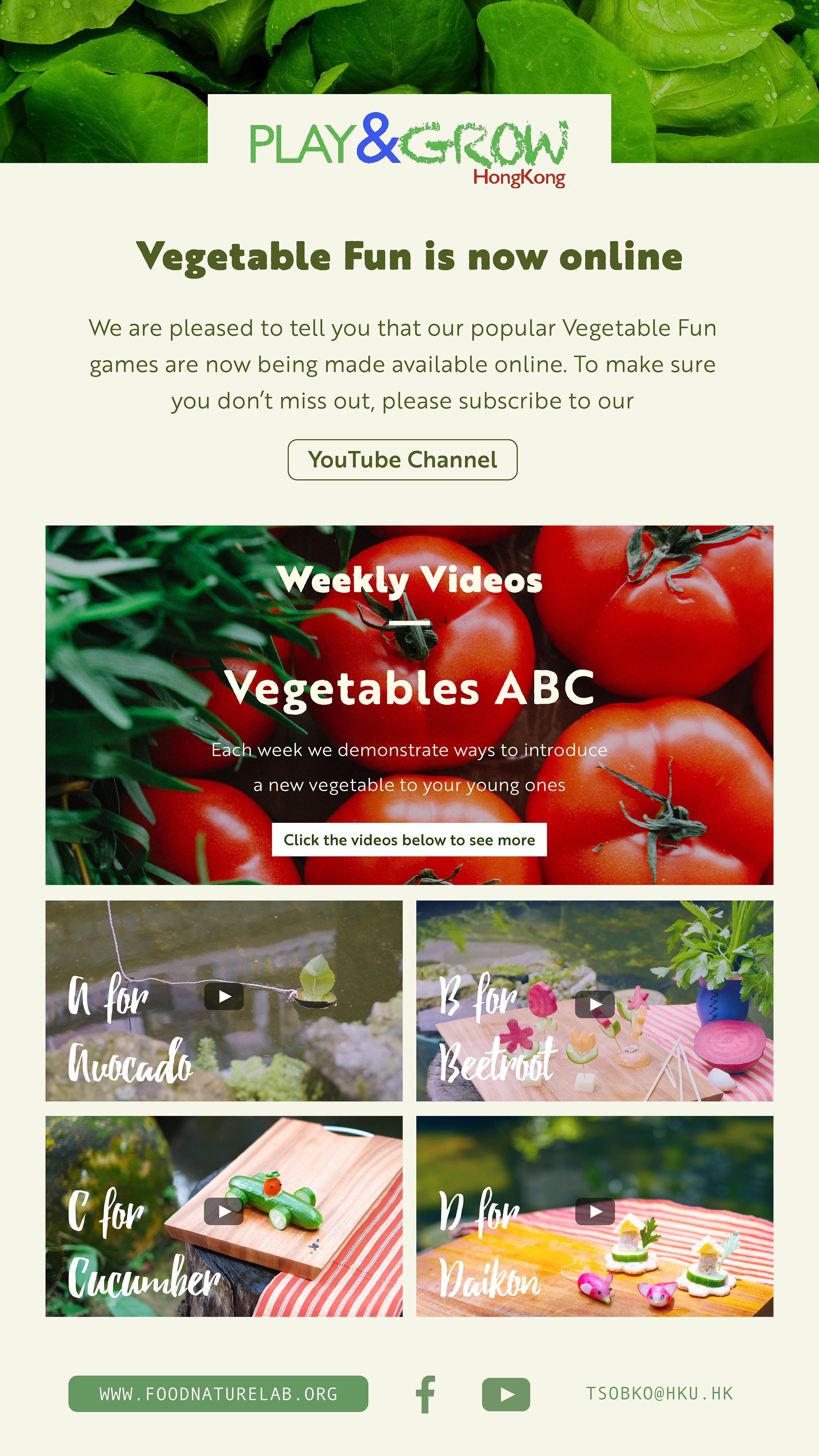 Recorded and produced 5 podcast episodes surrounding Early Healthy Routines for Children. This was a new skill that I had to learn on the job.
Setup and maintained their
Instagram
,
Pinterest
and
Facebook
feeds to promote the Vegetable ABC series. Created visual content and copywriting adjusting to each platform accordingly.
Designed labels for their Food Waste & Fermentation project for various fruits and vegetables.